Reminder- Elementary Carnival has been moved to Monday, November 2nd from 5:00-7:00 PM. Please donate one item per family to help support our school and our AR reading program.

We understand that some families are still without power and we will be understanding of that issue but we will have school to the best of our abilities and do what we can for all students.

Due to weather the Elementary Carnival will be moved to Monday, November 2nd from 5:00-7:00 PM.

REMINDER- Elementary Carnival Donations - By Grade Level: PreK & K- Bag of Individually Wrapped Candy; 1st & 2nd- Bag of Individual Assorted Chips; 3rd & 4th- Case of Water; 5th & 6th- 2-Six Pack Cases of Pop *Please donate one item per family!*Please send items to school no later than Wednesday, October 28th.

2020 Elementary Carnival - Thursday, October 29th 5:00-7:00 PM. Carnival is being held behind the HS in the concession stand area. All proceed go to support reading through our AR program. Come out and enjoy fun, food, and games!



Golf Tournament Info: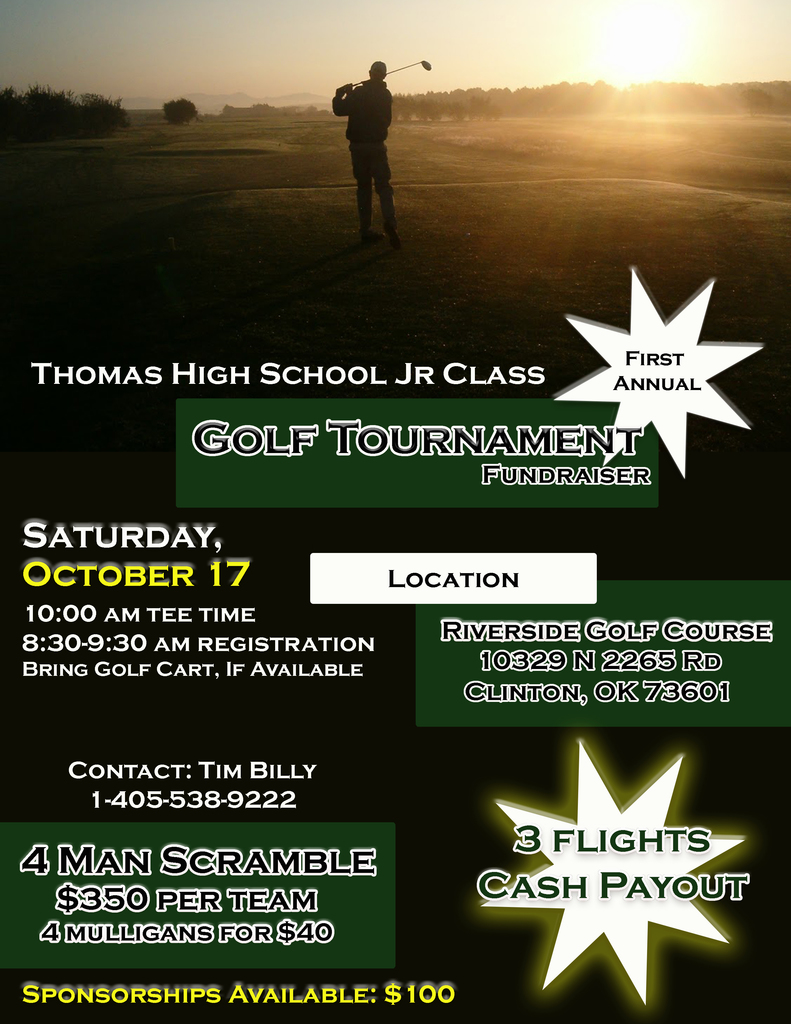 Lunch statements have been sent home. Please have all accounts current. Just a reminder that all student breakfast and lunches are free until Federal funding runs out.


TFC administration encourages families to come out and support our football teams whenever possible. Now, more than ever, safety and supervision of children is a priority. Our bond project makes the grounds around our stands potentially hazardous for unattended children. TFC does not provide supervision during athletic events. Parents are responsible for their children's supervision and safety. Children need to remain in the stands to watch the game with their parents. We do not allow children to play or loiter in any way behind the stadium or near the concession stand; nor is it appropriate to have the children playing in the end zones. The end zones need to be kept clear at all times for emergency vehicles. Students who continue to disregard this policy will be recorded and have consequences at school. Thank you in advance for your support and cooperation. TFC Administrators

Reminder about drop off in the circle - Passing a bus that is stopped with the stop sign out is against the law and will result in a ticket. The safety of our students is a priority.

Arrival & Departure changes due to construction. Arrival -Students may arrive to school in the circle. Departure- K-4th grade students will be picked up on Roh Street, south of the tennis courts. Please enter Roh from Missouri and exit Roh onto Main. Please see the attached map.
https://5il.co/jfva
All other pick up locations have not changed.